Powerful solution for Web Designers & Web Developers

PDshop provides the building blocks for eCommerce. With little or no experience with Asp.Net you can easily integrate it into any website.

Unlike other Asp.Net applications on the market, PDshop includes an Html/CSS Template system. You will spend less time learning a new application. Whether its for your own business or for a client, PDshop makes it very quick and easy to incorporate your own designs/templates. With some very basic HTML experience you will be on your way to finishing your site.
HTML, XML, CSS, JavaScript, and ASP Code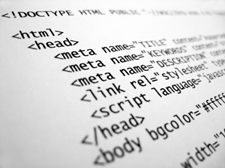 In PDshop, the .html files are plain HTML files that you can open & edit with any HTML or Text editor. These files serve as the "template" for the entire shop. You can edit or add your own HTML code (including CSS styles which provide for unlimited formatting possibilities) and your own JavaScript.

By modifying the source code in the templates, and by using the design controls in the web based admin, you can fully control the design aspects of your shop.

The .aspx scripts include all the functionality related ASP.NET code, all function calls and their arguments can be seen and edited by opening the scripts with any editor. The code is neatly placed and commented in the "<script>" section of the files. By editing these files and the arguments to the built in functions that are called, you can manipulate the data or the checkout flow however you need to.