PDshop Customization services
Need PDshop to work differently, or need a new feature? We offer expert customization & programming services. Our in-house team of developers can modify your copy of PDshop to better meet the needs of your online business. We can make changes to existing functions, change how features work, integrate designs/layouts, add new features... The sky is the limit on what we can do to make it better for your business. No project is too small or too big (if you have a small budget, no worries at all, we take on lots of small jobs every day)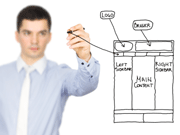 How to Request a Quote (it's free to ask)
Simply tell us about the changes you need. Explain, in layman's terms (your own words), how PDshop should work differently. You can site specific examples when necessary, and provide links to other web sites that may serve as good examples. Remember, you don't even need to get technical, use your own words to describe what you want and let us worry about the technical stuff.
How does it work?
Use the
Get Quote
button to tell us what you need, then within a day or so we will send you a quote by email. It will explain what we'll do and the cost will be clearly defined.
The best part, there is NO paperwork, NO contracts to sign, NO invoices, you pay using your credit or debit card. It's a streamlined customization process, we are fast and efficient and know how to keep the cost of customization down.
Once you accept the quote the work is immediately scheduled with one of our expert in-house developers. Usually we have your changes done in a week or less.