Home
>
TLS 1.2 Compatibility Test
TLS 1.2 Compatibility & Connectivity Test tool
Test your windows server and endpoints for compatibility
The deadline for TLS 1.2 is here, if you run a windows server or a website, than your server environments need to be tested. All servers now need to be compatible with TLS 1.2. Most services and API's are discontinuing support for older TLS versions, so it's crucial that you test your windows servers to ensure they are 100% compatible.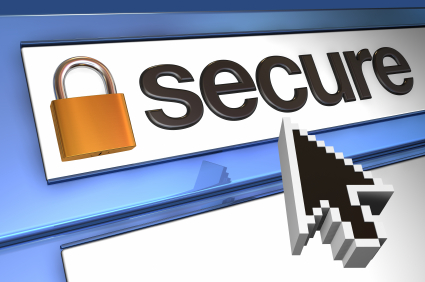 Reasons why it's so important to test...
More than 50% of windows web hosting environments (plans provided by a hosting company) are NOT TLS 1.2 compatible
Just because you tested the front end of your website using a browser or SSL/TLS test, this does NOT mean endpoints are compatible
Web services/API's you provide or that your web server/site uses, may begin to fail with communication errors
The default Microsoft Windows server configuration does not include TLS 1.2 support in many cases
Isn't an SSL/TLS tester (like Qualys or ones provided by your SSL Certificate provider) enough?
Unfortunately no, those test only test the front-end of your web server (your website), it does not test connectivity between your ecommerce apps or website API's. Services your websites use such as credit card processing, shipping services like UPS, USPS, FedEx, etc. may begin to fail if your server does not fully support TLS 1.2
Downloads / Service
Below is a download and service you can purchase now,
Contact Us
if you have any questions.
TLS Compatibility & Connectivity Test tool
$29

USD
Download this test tool and check if your windows web server/hosting environment supports the new TLS protocol and can establish a connection to a remote web service that requires TLS.
Easy to Install (Simply upload a single page to your web server/host)
Easy to Run (using your web browser navigate to the page)
Tests TLS 1.0, 1.1, and 1.2 compatibility & connectivity
Tests TLS connectivity from your server to web services (like payment processor APIs, shipping APIs, and more)
Tests your Asp.Net Framework version to see if it supports TLS 1.2 (many versions of the .Net framework do not support TLS 1.2, this test will help)
Checks if your server/host is TLS 1.2 ready
Works on Windows web hosting plans (great for checking if your web hosting plan/server will work with TLS 1.2)
Works on Windows web servers (Windows Server 2003 and higher)
Includes Free Support (1 Year)
Includes Free Updates (1 Year)
PDscan (Website/Server TLS 1.2 Compatibility Test)
$39

USD
Order this service and within 1-2 business days a certified tech will do a security assessment. Here's what we will do...
Make sure your SSL Certificate uses the highest/best encryption and ciphers, SHA256, etc.
Test your hosting/server to ensure compatibility with TLS 1.2
Check your Asp.Net version to ensure it supports TLS 1.2
We will also do some basic Firewall and Ports scans
Security standards compatibility assessment
This is not an automated 'Scan'
A certified technician will perform individual tests to ensure your web site/server is ready for the new required security standards (something a standard PCI Compliance scan will not tell you).
Our goal is to help you determine if your server and website is ready for all the required changes made by your web providers (credit card processors, payment gateways, shipping carriers, and other web services you may be using.)